It may seem a bit odd and lavish, but glitter armpits are a trend now and they actually seem to be catching on a bit. The movement has come out of the 'pastel armpits' trend that started to pop up on instagram last year. Both looks are meant to spark conversation about a women's ability to dismiss cultural body-hair norms.
The trends have certainly caught people's attention for a number of reasons. However, it seems the biggest worry about glitter pits is rooted in the application and cleanup. Sure glitter can be fun and cute, but in the end it's impossible to control. Glitter get's everywhere and it sticks to everything!
It may take some adjustments for this trend to go fully mainstream. In the meantime, check out some of these posts of glitter pits to see if you want to give them a try.
Glitter Stars
Glitter Eyes, Lips, and Armpits
Classic Glitter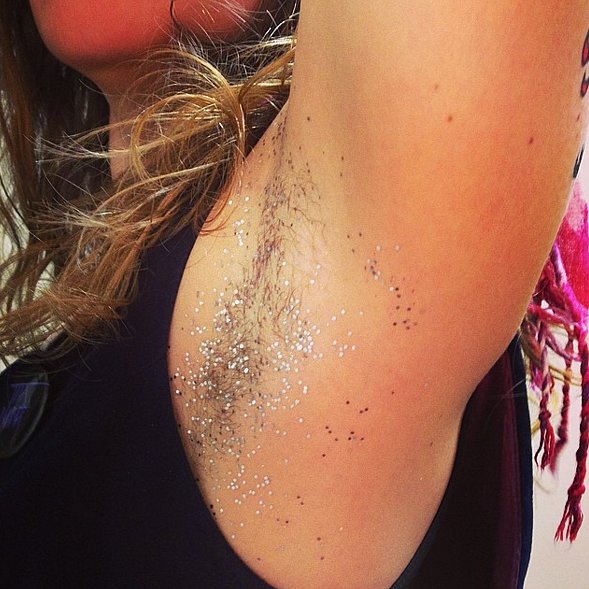 Festival Pink Glitter